Satisfied Clients
Treatments Per Day
Providers
Treatment Options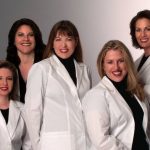 Trio Skin Care
---
We bought our first LIGHTWAVE system in 2006 and not only do we get amazing results, we were able to bring in over $64k in revenue in just one quarter. We now have 3 units that are constantly busy all day and couldn't be more pleased with that decision. . If you're looking for a true professional LED system than LIGHWTAVE is your best and only choice.
Miles H. Graivier, MD, FACS
---
LIGHTWAVE is the most impressive new modality that I have seen to date to treat loose skin, stretch marks, scars, fine lines and hyperpigmentation. I am pleased to have this part of my practice since 2003. The staff at Lightwave have been great and very helpful.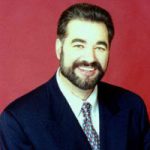 Paul Cenac, M.D.
---
It is without any reservation that I whole-heartedly recommend the LIGHTWAVE LED Systems to anyone interested in providing an effective, non-ablative, cost-cost efficient treatment for their clients that will result in definitive clinical skin quality improvement!
Dale Mock M.D.
---
After conducting several studies, the Lightwave has proven to be an asset to our practice. One of our first studies was on a client with Flaccid Skin on her stomach. After only 10 treatments she lost over inch on her stomach. The texture and appearancehad improved dramatically and the client was very pleased with the results.
Anne Smith, ME & Owner
---
Topical Light Infusion has been a great advancement of LED therapy. LIGHTWAVE is the only company we have seen to truly have cutting edge protocols and products that allow you properly infusion skin care topicals into the skin. The results are awesome and our clients rave about it.